WHAT'S YOUR STORY?  Every business has one.  Just like people, no two are exactly alike.  You and your company are unique, so why settle for cookie-cutter copy?

Welcome to LauraSchiff.com.  I provide creative, individualized and timely copywriting at an affordable price.  Your business has a personality, and my job is to help you find its voice.  Get the word out and never be tongue-tied again.  Whether you need publicity, promotional materials, attention-grabbing website copy, or just a fresh set of eyes to proof and edit your work, say it the write way... your way.   

Contact me today to see what my 20+ years of experience can do for your business.







--Laura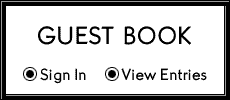 CELEBRITIES LAURA SCHIFF HAS INTERVIEWED:

     Jon Bon Jovi


 Heath Ledger
     Tia Carrere


   Elmore Leonard

     Glenn Close


 Traci Lords
     Judy Davis


    Matthew McConaughey
     Fran Drescher

      Chris O'Donnell
     Robert Duvall


Bettie Page
     Elvira



    Bill Paxton
     Carrie Fisher


 Majel Barrett Roddenberry
     Peri Gilpin    

      Cindy Sherman
     Kate Hudson


John Singleton
     Lawrence Kasdan

 Donald Sutherland
     Ashton Kutcher

    Kevin Williamson

LAURA SCHIFF HAS BEEN PUBLISHED IN THESE NATIONAL & INTERNATIONAL MAGAZINES:

   Billboard




People
   Cinefantastique


    Psychology Today
   Cosmopolitan



Real People
   Creative Screenwriting

  Rolls Royce Owners' Club
   Entertainment Weekly

  Seventeen
   Inside Karate



Starlog
   Lifetime




Twist
   Mademoiselle



Who Weekly
   New Woman



 YM




LAURA SCHIFF HAS ALSO WRITTEN FOR  

THE FOLLOWING COMPANIES:

     Crispin, Porter & Bogusky Advertising

     Eric Lieber Productions

     E-Ticket Advertising

     Extreme Sports.com

     Good News! Public Relations

     Hanna-Barbera Cartoons

     HBO

     Network Legal Recruiting

     Procter & Gamble Productions

     Providence Saint Joseph Medical Center

     Southwest Infotech Consulting, Inc.

     Van Eaton Galleries

     Wine & Design, LLC

Looking for Laura's Bury Me in Kisses website?